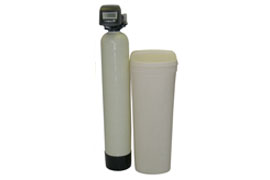 One of the most important things you can do for your family's health is to ensure clean, pure drinking water is flowing from your taps. With our quality products from Petwa, we can help you meet that goal. There are particles, dissolved organics, dissolved inorganics and bacteria in your tap water that can be removed using various types of filtration processes. Here is a brief explanation of each:
Sediment Filtration
Sediment filtration uses a filter media to trap particulates out of the water. The filter media comes in the different styles of depth, screen and surface filters, all with the function of removing sediment from the water. Using the right combination can be highly effective and be the most cost-effective way to eliminate sediment from your water.
Taste & Odor Filtration
Filter media usually doesn't trap the dissolved inorganics and other contaminants that affect your water's taste and smell. Using activated carbon filtration to absorb these contaminants from the water is the best way to eliminate odor and taste issues.The carbon adsorption process is controlled by the diameter of the pores in the carbon filter and by the diffusion rate of organic molecules through the pores. The rate of adsorption is a function of the molecular weight and the molecular size of the organics. Carbon is usually used in combination with other treatment processes. The placement of carbon in relation to other components is an important consideration in the design of a water purification system.
Reverse Osmosis
Reverse osmosis (RO) is the most economical method of removing 90% to 99% of all contaminants. The pore structure of RO membranes is much tighter than UF membranes. RO membranes are capable of rejecting practically all particles, bacteria and organics. In fact, reverse osmosis technology is used by most leading water bottling plants.
Reverse osmosis is highly effective in removing several impurities from water such as total dissolved solids (TDS), turbidity, asbestos, lead, and other toxic heavy metals, radium, and many dissolved organics. The process will also remove chlorinated pesticides and most heavier-weight VOCs. Reverse osmosis and activated carbon filtration are complementary processes. Combining them results in the most effective treatment against the broadest range of water impurities and contaminants.
The Benefits of Petwa Water Treatment Solutions:
Clothes are softer, cleaner, brighter, and last longer.
Dishes are cleaner, with less soap and hard water spotting.
Tubs, showers, and sinks are easier to clean, thanks to reduced hard water build-up.
Soft water will feel noticeably smoother to your skin
For more information, visit their website.